Prospective candidates are to obtain an Admissions Form from the school or other designated centres.
The form is to be filled and returned to the school or any designated centre.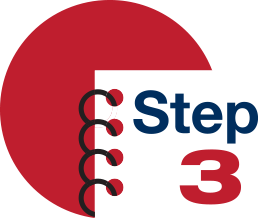 Admissions will be processed and, if the candidate is cleared, the venue, date and time of Entrance Examinations will be communicated via texts and e-mail.
The candidate will write examinations in the following subjects:
English

Mathematics

Science

General Knowledge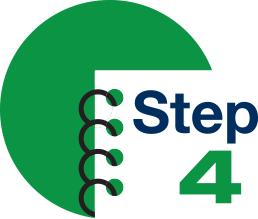 If the candidate is successful in the entrance examinations, he/she will be invited for an interview. The following will be considered during the interview:
ICT Skills

Physical Fitness

Ability to communicate effectively in English

Acceptable Behaviour

Adaptability to different situations
Note: At least an adult, preferably one of the parents, must be present during the interview.
After the interview, the candidate will be informed, via email, of the decision of the school through the Principal.
Offer of Admissions and Notice of Acceptance
When the Principal is satisfied that all the criteria for admissions have been met, an admissions offer is made.
An offer letter and other documents are issued. The documents include:
Acceptance of Offer Form

Fee Schedule

Welcome Letter from the Principal
After payment of a non-refundable deposit, the other documents to be issued include:
Health History Form

Photograph Consent Form

Registration Form

Annual Calendar

Parents' Handbook
A date will be stipulated for when acceptance of this offer may no longer be valid
Withdrawal or Acceptance of Admissions Offer
Doveland High School has the right to withdraw an offer, if there is evidence that it has been intentionally misinformed by a student or the parents, and this misinformation is vital to the admissions decision. Also, if submitted documents are proven to be fraudulent or if the enrolment is not completed within stipulated time, admissions offer can be withdrawn.
A parent has a right to withdraw acceptance within the time stipulated in the admissions offer letter and if other enrolment requirements have not been fulfilled, there may be no penalties. A deposit paid before withdrawal will be forfeited by the candidate.
Note: The purpose of the deposit is to commit and secure a place for the prospective student.
Registration or Enrolment
Enrolment is deemed to take place only after acceptance and other pre-enrolment requirements have been met.
Pre-enrolment requirements include:
Payment of a deposit or fees

Submission of a copy of the student's birth certificate

Submission of academic records

Submission of any other document requested by the school.
When a student seeks admissions from another school into Doveland High School, Abuja and into a year group other than year 7, he/she seeks a transfer. All transfer pre-requisite and procedures as contained in the admissions policy must be satisfied before an offer of admissions is given.
Nevertheless, transfer will only be considered if there is space for the prospective students. This usually occurs as a result of withdrawal or expulsion of a student.
Criteria for Transfer from another School
In the process of assessing suitability of a transfer student, the school shall be satisfied with the following:
The current school has been informed.

The student's academic, welfare and discipline records are satisfactory.

All admissions requirements must have been satisfactorily completed.
Induction of New Students
New students will be given an orientation of the school premises, introduction to staff, subjects offered, school facilities and other key facts they need to know about Doveland High School to enable them start effectively.
Orientation will take into account that everything looks strange to new students and they will be made to feel welcomed to the new environment. During the induction activities, some of the activities shall include:
tour of the facilities

guided talk on attendance

guided talk on academics

extra-curricular activities

school tones

use of ICT

speaking and writing skills
Criteria for Transfer to another School
There is also a possibility of a student seeking transfer to another school from Doveland High School. In this case, the request for transfer must be made in writing by a parent/guardian giving at least a full term's notice. The school will comply by issuing a transfer letter.
An exit interview may also be requested. A parent/ guardian would help the school towards self-evaluation by granting this interview. The interview will be scheduled at the parent/guardian convenience.
School Fees Policy
School Fees Agreement: 

The payment of school fees is a 

two-party agreement

 between the 

school authority

 and the 

parent or parents

. Negotiations and/or agreement on school fees with a third party will not be acknowledged by school authority.

School Fees: 

School fees are payable on or before the resumption and can be paid termly or annually. The fee structure and applicable discounts are available from the Accounts Office. When school fees are not paid, the school reserves the right to exclude students from class without warning.

Re-Enrolment: 

Families with outstanding school fees, other financial burdens, disciplinary or academic issues, are not permitted to have their child or children re-enrolled unless the disputes have been fully settled.
Method of Payment:
Only certified bank drafts made payable to Doveland High Schools or direct payment via POS to the school account will be accepted.

Proof of payment is always required.
Books, Materials, and School Uniforms
The cost of educational materials is included in the school fee. However, a student may be asked to pay for lost or damaged educational materials.